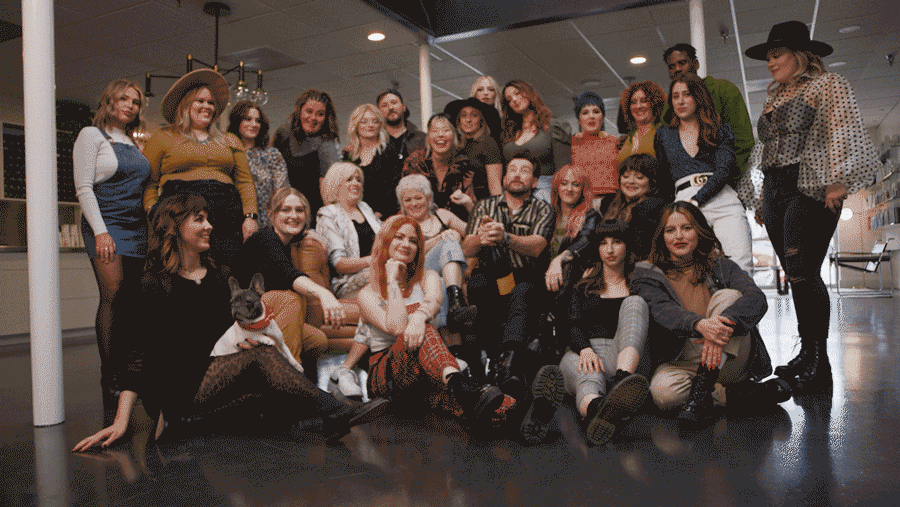 We believe in
growing people.
In giving our clients the perfect slept in, turned up, or sexed out cut and color. In leading the next generation of stylists with not only an ever-evolving arsenal of techniques, but in building their skills every day to develop the thing that makes good, great. Their gut intuition. Their confidence to embrace experimentation backed by education.

It's no coincidence that our stylists are at the cutting edge in the latest trends and techniques.
We don't just enlist outside experts to share their knowledge. Instead, we view every session, every day, and every interaction as an opportunity to learn and grow. We pride ourselves on having the best-trained, tuned-in stylists in the industry.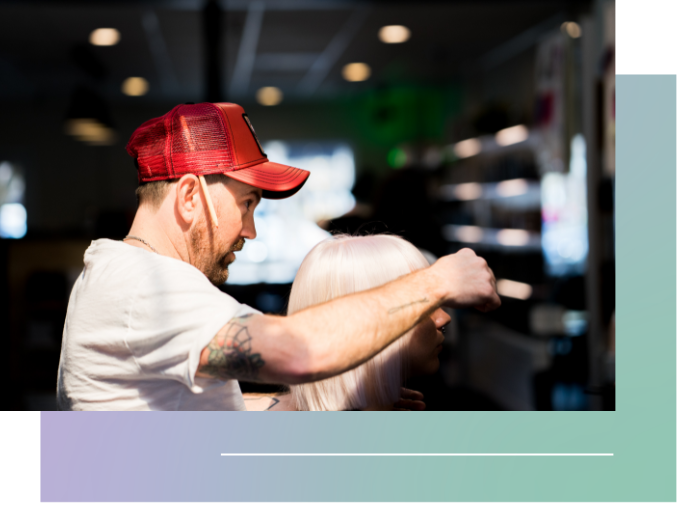 Hurst has been in the beauty industry for nearly 15 years and has been a salon owner for the last 10 years.
During that time he has grown VolumeONE Salon from a small two chair shop into a community staple hosting nearly 30 employees and 14 chairs.
Hurst believes in growing people through a culture rooted in education. He is a passionate hairstylist, as well as an educator and respected businessman. He enjoys crafted haircuts — both long and short — utilizing all the tools, and curating a one of kind experience for each client.

At the fringe of fashion and function
We pride ourselves on growing the most technical-meets-experimental stylists in the area. Whether an apprentice or an experienced stylist, we are continuously on the lookout for fresh talent to grow their skills – and our team. If you're interested in becoming part of the VolumeONE family, contact info@volumeonesalon.com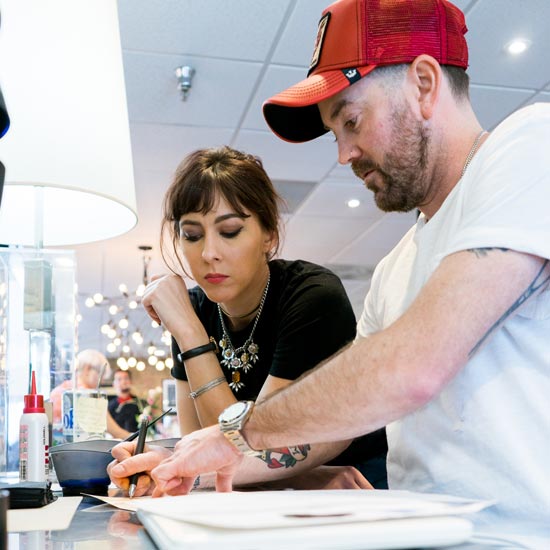 Hands down the BEST salon in Pensacola! Their entire staff is incredibly talented! Beautifully renovated space! Love, Love Love!
Heather LaFevers
Best I know if in town, regardless of which stylist I get, they do a great job, plenty of talent.
Christopher Scott
They are the greatest...get a standing appointment and prepare to love your hair. Stylists are always up on the newest trends but happy to stick to traditional styles and colors also. Truly talented, friendly staff.
Lisa Phillips
Had my hair and makeup done for my wedding here. It was truly classic and beautiful. Styles stayed all night in the Florida humidity. Looved my hair dresser and makeup artist. Best of the gulf coast.
Kate Smith